August 7, 2023
Summer Sports Gear: Discover the Perfect Glasses for Your Favorite Activities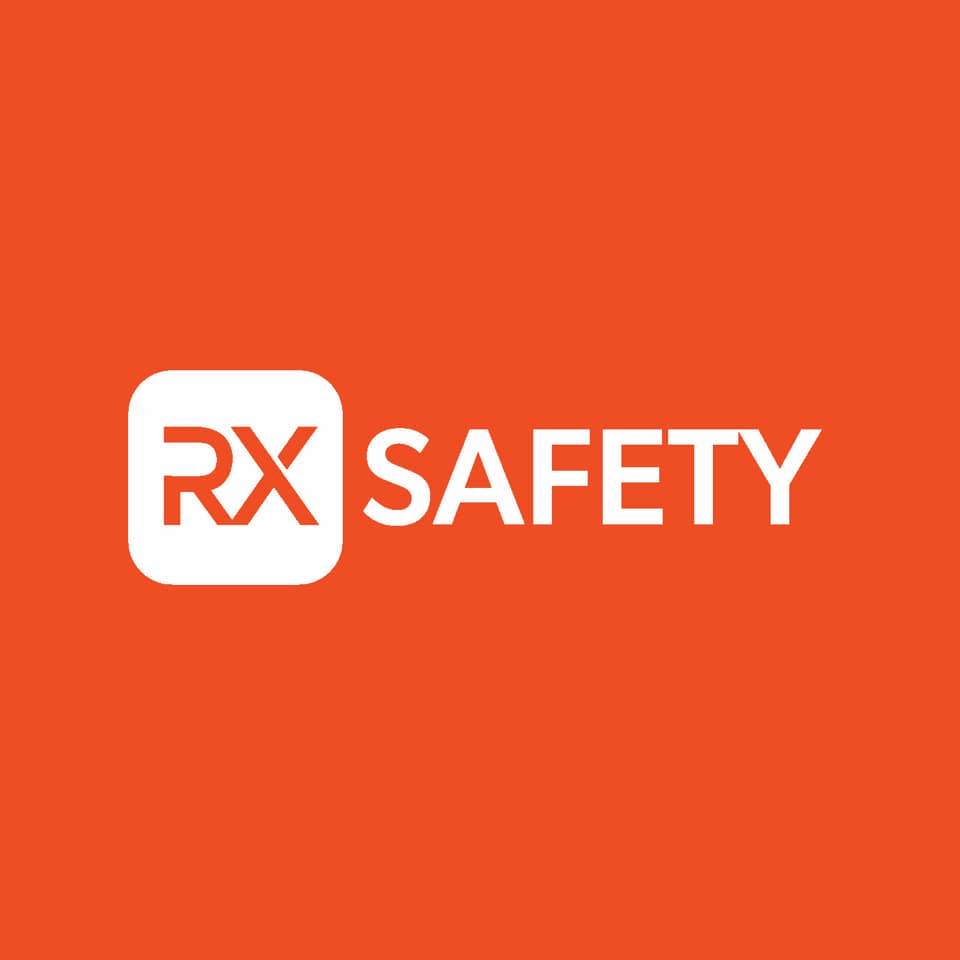 08/04/2023- Middlesex, NJ: Summer is the perfect time to indulge in outdoor sports and activities. Whether you're playing a game of baseball, cycling along scenic routes, or hitting the tennis court, having the right eyewear is crucial. Whether you're a casual participant or a dedicated athlete, investing in suitable eyewear for your summer adventures is essential for a safe, comfortable, and successful experience.
Beyond safeguarding your eyes from flying objects, debris, harmful UV rays, and excessive glare, the right eyewear also offers enhanced comfort, ensuring a secure fit and minimizing distractions during intense movements. Additionally, wearing proper sports glasses contributes to improved performance by providing clear vision, enhancing depth perception, and reducing eye strain.
Designed to stay securely on your face, even during rigorous movements, sports glasses ensure clear vision, minimizes distractions, and allows you to fully focus on your performance. Whether you're playing a high-speed game or enjoying a leisurely outdoor activity, the right sports glasses offer the ideal combination of safety, performance, and comfort.
At Rx-Safety, you'll find an extensive selection of sports glasses catering to diverse activities. Whether you're a cyclist, golfer, runner, baseball player, football enthusiast, basketball player, or tennis aficionado, there are glasses specifically tailored to meet your needs. Here's a closer look at some notable options:
Bolle Shifter Sunglasses: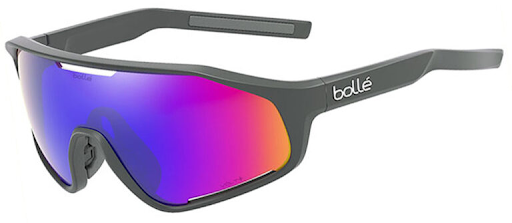 Highly recommended for cycling, Bolle Shifter Sunglasses boast innovative features designed to enhance your riding experience. Crafted with high-quality TR90 Nylon, these sunglasses offer a comfortable fit with curved temples, vented lenses, and adjustable nose pads. They come in seven different color variations and feature lenses that provide 100% UV protection. You can choose between Volt+ lenses, offering polarization, color enhancement, and increased depth perception, or Phantom lenses with photochromic properties, high-impact resistance, and anti-fog capabilities.
Bolle Sport Playoff Glasses: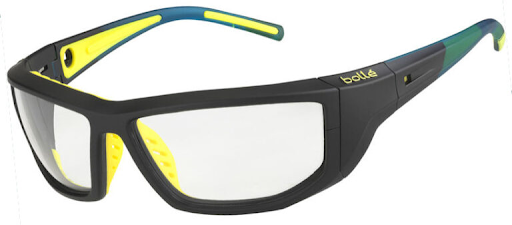 For outstanding vision both indoors and outdoors, Bolle Sport Playoff Glasses are a fantastic choice. With their photochromic lens and flash mirror coating, these glasses ensure optimal performance, comfort, and style. The strap provided wraps securely around the frame, keeping the glasses firmly in place. Made of durable plastic, they come with rubber nose pads and rubberized temples for enhanced comfort. Available in black with yellow, black with orange, and navy with fluo red, these prescription-ready sports glasses meet various safety standards.
Leader C2 RX Sport Goggle: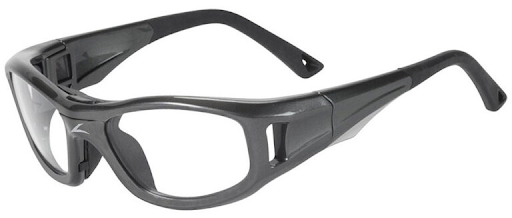 The Leader C2 RX Sport Goggle is an excellent option for kids, men, and women engaged in sports such as basketball, soccer, squash, racquetball, tennis, and even baseball. Available in four sizes (extra small, small, medium, and large), this Hilco Leader goggle meets ASTM F803 safety standards. Its V-port technology and full-rim design provide a sense of completeness and reliable protection. The goggle also features a replaceable nose bridge and adjustable temples for a customized and comfortable fit.
Rx-Safety understands the importance of vision correction while participating in sports. That's why they offer a wide variety of sports glasses that are prescription available, ensuring clear vision and comfort for individuals who require corrective lenses. Many of the sports glasses available meet safety standards such as ANSI Z87+, EN166, and ASTM F803, providing added reassurance and peace of mind.
Remember, prioritize your eye health and performance by investing in the right eyewear this summer. So, gear up, stay safe, and achieve your next victory with the perfect sports glasses from Rx-Safety! If you have any questions, talk to our experts through our chat, e-mail us at service@rx-safety.com, or give us a call at +1 888 245 6638.
About Us:
Rx Safety is an American manufacturer of affordable prescription safety glasses and performance eyewear. A family-owned and operated business, with a state-of-the-art digital ophthalmic lab and the online store providing affordable, top-of-the-line prescription safety glasses, sunglasses, and performance eyewear on the market. All the safety glasses always meet or exceed the ANSI Z87+ standards for high impact, to be safe and secure while working in any kind of hazardous environment. Besides standard safety glasses, we offer a broad selection of prescription shooting and tactical glasses, prescription youth sports glasses, fishing, and motorcycle glasses designed and tested to meet our high standards. As an authorized distributor of Wiley X, Bobster, ESS, and BodySpecs, Rx-Safety.com offers a full line of prescription safety glasses straight from the manufacturer at wholesale prices.
Like us: https://www.facebook.com/RxSafety/
Follow us: https://www.instagram.com/rx_safety/
Subscribe us: https://www.youtube.com/user/RXSafetyVideos/
Retweet us: https://twitter.com/RXSafetyEyewear/
Contact Detail:
Company Name: RX Safety Glasses
Contact Person: Ryan Phillips
Email: Send Email
Address: 123 Lincoln Blvd, Middlesex
State: NJ 08846
Country: United States
Website Url: https://rx-safety.com/

Source: www.PRExhibition.com